Change Management Certification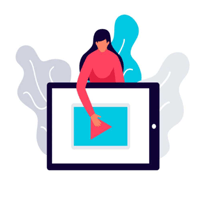 On-demand, expert-led video courses
Find all the instructions you need to get a great job in human resources. Not a beginner? These HR Generalist certifications will still level-up your HR game.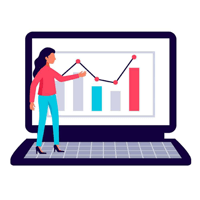 In-demand topics
Stay up to date with your skills. Learn the strategies, communication skills, and HR Generalist skills required for one of the most in-demand careers.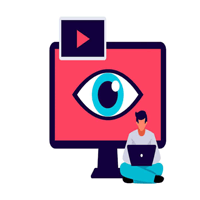 Segment your learning with tracks
Each of our Tracks is a program designed to teach you a particular set of skills. Need to learn a new skill set? Enroll in a Track, and your learning path is all mapped out.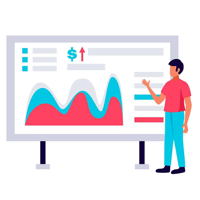 Interactive learning
Our courses have quizzes and challenges to keep you engaged—because the best way to learn is by practicing.
One Week Change Management Certification
The change management certifications help you understand change management planning, implementing changing, managing cultural change, and leading change. There are also quizzes after every module so you have an opportunity to assess your learning progress based on what's covered in the course materials.
Build your skillset in human resources
Build your human resources network
Craft a a great HR resume and online presence
Ace the HR interview
Your Change Management Certification will help you:
Build your skillset in human resources
Build your human resources network
Craft a a great HR Generalist resume and online presence
Ace the HR Generalist interview
Create a successful job search strategy
"Their exceptional guidance and knowledge made this the best course that I've ever taken on the fundamentals of HR management and landing a HR manager job." –
Hannah F.
HR Graduate 2020
Our Members Come From:
Change Management Certification Reviews
Angie O.
HR Generalist
"While I started the program with zero experience, I realized learning the fundamental concepts isn't as insurmountable as I initially expected as long as I put in the effort to learn. This program is the one-stop shop for all HR Generalist resources."
Jessica W.
HR Generalist
"Sara's exceptional guidance and knowledge made this the best course that I've ever taken on the fundamentals of human resources and landing a HR Generalist job."
Allie C.
HR Generalist
"This program allows me to finally gain a more holistic understanding of human resources - resulting in more strategic conversations with stakeholders and empowering more informed decision making."
F.A.Q
What is HR University?
HR University is an online human resources training and certification institute that provides accreditation in the area of Human Resources Management and Leadership. The University also features a community of some of the world's top HR professionals and industry experts.
What is change management?
Change management is the art of preparing for and adapting to change. Change management is a broad term used in different contexts, but at its core it means that organizations are prepared for the changes coming their way. There are many careers available within this field that can be broken down into two main strands; people who specialize in researching organizational change (called 'change researchers'), and those who facilitate or lead the process of responding to these changes by adjusting policies, processes, structures and other aspects of an organization's operations (termed 'change managers').
How much does a change management consultant make?
A change management consultant makes an average salary of about $83,000 per year.
What is the HR University Change Management Certification?
Change Management Certification by HR University is considered one of the best certifications in this field. This certification provides a full understanding of the different aspects of change management, including how to handle resistance and conflict. It also covers principles such as stakeholder engagement planning and communication strategies in order to prepare for any type of organizational changes or transitions. It also focuses on managing team dynamics during periods of change and overseeing large scale projects related to transformation in organizations. It's perfect for those seeking career advancement or looking to lead teams dealing with major transition points within their organization (i.e., mergers/acquisitions).
Who is the Change Management Certification course ideal for?
A change management certification is ideal for people looking to pursue a career in leadership, management or consulting. It can also be pursued as ancillary skills for those who work in HR and project management positions, but it does require a certain degree of experience. By choosing a change management certification credentials, it will make you more valuable to potential employers because they know that you have taken time out of your life to learn about their specific needs before applying for jobs with them.
Who is eligible to apply for the Change Management Certification Certification Course?
The Change Management Certification Course does not have any prerequisites in regards to academic qualifications. However, at least a bachelor's degree in business administration is recommended.
How can I show my certificate/proof of course completion?
Upon completing the One Week HR Generalist Certification Course, you will receive a digital badge and an e-certificate. You can download both e-documents and showcase them on your website, or share them with colleagues, managers, and, in case you're in a recruiting position, new HR candidates.
How can my employers and/or managers verify my certification status?
There are two ways you can confirm your certification status. The first is with the e-certificate and digital badge that you will receive upon completion of the course, and the second being via the certification portal. Each online certificate comes with a verification link that redirects to HR University, where managers and/or potential employers can verify your certification status.
How do you start a career in change management?
There are many ways to build your change management career. One is by taking an accredited course in the field of change management, like those offered through HR University. The other option - which may be more feasible to people who already have professional qualifications but little work experience - is starting on the job as a 'change agent' at an organization that needs help implementing positive changes in their workplace culture. You can also try self-study resources such as books or online learning platforms, mentoring from experienced mentors, or volunteering opportunities where you'll get hands-on organizational change experience while giving