Human Resources Training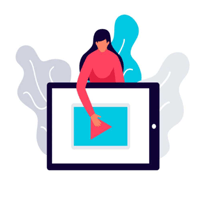 On-demand, expert-led video courses
Find all the resources you need to get an HR professional job, even if you've never done any HR work. Not a beginner? Up-skill with our courses.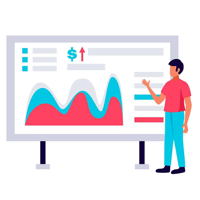 In-demand topics
Stay up to date with your HR skills. Learn the tactics, frameworks, and principles required for the most in-demand career, human resources.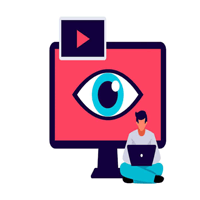 Segment your learning with tracks
Each of our Tracks is a course designed to teach you a particular set of HR skills. Need to learn a new skill set? Enroll in a Track, and your learning path is designed for you.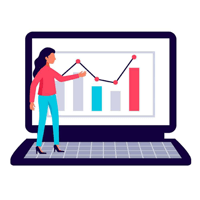 Interactive learning
Our courses have quizzes and challenges to keep you engaged—because the best way to learn is by practicing.
Human Resources Training Certifications
Tracks offer guided pathways to becoming a great HR professional. Learn skills to bolster a particular job role, or simply add a new strategic understanding to your arsenal—the sky's the limit with HR.University's Tracks.
Popular Tracks
Connect with HR Professionals
Our community members hail from over 600+ of the world's best startups and companies including Google, Facebook, Netflix, LinkedIn, Twitter, Slack, Snapchat, Airbnb, and Pinterest.
Zaki Pickett
HR Management Certification
"I have completed the course. It was honestly great, there was never a dull moment. I like how the videos are broken up into smaller parts so it does not feel like a lecture. It gave me a good insight into what is to come and how I can be a great HR manager to my employer and employees."
Elizabeth Gorski
HR Generalist Certification
"What an amazing course! I am currently developing my skillset as I transition into HR. I learned so much from these videos and feel much more confident."
Nicolle Encinas
HR Management Certification
"I just finished your HR Management course and loved everything I learned from it!"
Kim Mitchell-Williams
Diversity and Inclusion Certification
"I truly enjoyed the course and look forward to receiving my certification."
Frequently Asked Questions
What is HR University?
HR University is a world-recognized HR education and community platform for HR professionals worldwide. HR University hosts HR courses and certifications including those focused on skills such as the HR Generalist, HR Management, Diversity and Inclusion, People Analytics, HR Business Partner, and Change Management.
What is HR training?
HR training is the educating process for developing employees in human resources. It provides the required knowledge, skills, and competencies for HR-related tasks and duties. HR training covers employment laws, regulations, HR policies, recruitment, performance management, employee relations, and more. You can get HR training through seminars, online courses, workshops, and even in-house training programs.
What training does HR do?
HR departments provide different training programs that enhance employee development and productivity. Common training includes orientation programs for new hires to familiarize them with company processes and policies. HR training also offers skill-based training sessions to improve communication, leadership, and teamwork.
Are HR certifications worth it?
HR certifications are valuable for professionals looking to advance their careers in HR. HR certificates are proof of your commitment to the field and boost credibility. Furthermore, certified HR courses provide comprehensive knowledge of best HR practices, employment laws, and industry standards. Finally, engaging in courses can also open various networking opportunities.
How do I learn HR?
To learn HR, pursue relevant education and certificates in HR. Next, engage in practical experiences through internship opportunities and entry-level HR positions. Additionally, stay updated with the latest industry trends, laws, and regulations by attending workshops, seminars, and conferences.
How do beginners get into HR?
As a beginner, you can start your HR journey through HR courses or by pursuing a degree in HR or a related field. Another great way is through internships, entry-level HR positions, or volunteering. If you're struggling with finding your first position, consider networking with HR professionals and joining industry organizations that help beginners establish connections and find first job opportunities.
What qualifications do you need for HR?
Qualifications for HR vary depending on the position and organization. Generally, a bachelor's degree in HR or a related field is the preferred minimum. Some employers might also require professional certifications to prove knowledge and skills. For skills, HR professionals require strong communication, problem-solving, management, and interpersonal skills.