Human Resources Training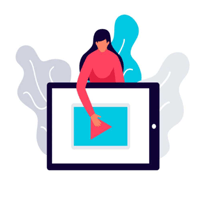 On-demand, expert-led video courses
Find all the resources you need to get an HR professional job, even if you've never done any HR work. Not a beginner? Up-skill with our courses.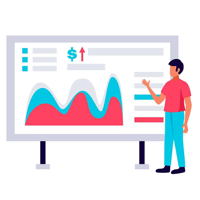 In-demand topics
Stay up to date with your HR skills. Learn the tactics, frameworks, and principles required for the most in-demand career, human resources.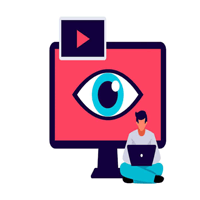 Segment your learning with tracks
Each of our Tracks is a course designed to teach you a particular set of HR skills. Need to learn a new skill set? Enroll in a Track, and your learning path is designed for you.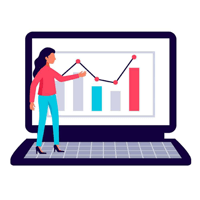 Interactive learning
Our courses have quizzes and challenges to keep you engaged—because the best way to learn is by practicing.
Your HR certifications will help you:
Build your skillset in human resources
Build your human resources network
Craft a a great HR resume and online presence
Ace the HR interview
Create a successful job search strategy
"Their exceptional guidance and knowledge made this the best course that I've ever taken on the fundamentals of HR management and landing a HR manager job." –
Our Members Come From:
HR University is recognized by the Society for Human Resource Management to offer Professional Development Credits (PDCs) for the SHRM-CPSM or SHRM-SCPSM.
HR Certification Reviews
Angie O.
Angie O.
"While I started the program with zero experience, I realized learning the fundamental concepts isn't as insurmountable as I initially expected as long as I put in the effort to learn. This program is the one-stop shop for all HR resources."
Jessica W.
Jessica W.
"Josh's exceptional guidance and knowledge made this the best course that I've ever taken on the fundamentals of human resources and landing a HR Manager job."
Allie C.
Allie C.
"This program allows me to finally gain a more holistic understanding of human resources - resulting in more strategic conversations with stakeholders and empowering more informed decision making."
Our Instructors
Josh Fechter
Josh is the founder of HR University and has scaled teams across countries including Pakistan, Brazil, Spain, India, and more.
Laia Vilarrubi
Laia has worked as an HR Generalist for Epson Europe B.V. and a Talent Recruiter for Kaino.
Saadiq Samodien
Saadiq worked as a Human Capital Business Partner for CIB Global Markets & Economics. He currently leads communications for the Top Employers Institute.
Nayab Osaf
Nayab works as a Human Resources Lead for Squibler. She is building a world-class team of software engineers
F.A.Q
What is HR University?
HR University is an online human resources training and certification institute that provides accreditation in the area of Human Resources Management. The University also features a community of some of the world's top HR professionals and industry experts.
What are human resources certifications?
HR certifications are credentials that students can earn after taking an accredited HR course. These credentials are separate from bachelor's and master's degrees and are regarded as either additional learning or vocational training in the area of human resources. Unlike graduate/higher education certificates from colleges or online degree programs, you can get certified in HR through HR University without taking a certification exam. All you have to do is complete the online learning course.
How much does an HR Generalist and HR Manager make in a year?
According to Payscale.com, the average yearly salary of an HR Generalist in the US is $53,330 and an HR Manager is $68,442. Individual numbers can be higher or lower, depending on a number of factors such as the candidate's previous experience, qualifications, and employer standards.
What is the HR Generalist and HR Manager certification?
The HR Generalist and HR Manager courses are fundamental human resources training that provides an HR certificate at the conclusion of the course. The program coursework consists of lectures, interviews, written content, and other instructional content that aims to build solid human resources found in a candidate. Certified HR Generalists and HR Managers can take the knowledge they gain from the course and become more effective and successful HR professionals.
Who is the the HR Generalist and HR Management Certification Course ideal for?
The HR Generalist and HR Manager Certification Course is ideal for anyone looking to gain some fundamental knowledge of HR management in a practical setting. The course will benefit everyone, from new professionals to HR to seasoned HR veterans looking for some new knowledge and unique insights about modern HR.
Who is eligible to apply for the HR Certification Courses?
The HR Certification Courses do not have any prerequisites in regards to academic qualifications. However, at least a bachelor's degree in business administration is recommended.
How can I show my certificate/proof of course completion?
Upon completing the HR Certification Courses, you will receive a digital badge and an e-certificate. You can download both e-documents and showcase them on your website, or share them with colleagues, managers, and, in case you're in a recruiting position, new HR candidates.
How can my employers and/or managers verify my certification status?
There are two ways you can confirm your certification status. The first is with the e-certificate and digital badge that you will receive upon completion of the course, and the second being via the certification portal. Each online certificate comes with a verification link that redirects to HR University, where managers and/or potential employers can verify your certification status.
Are HR certifications worth it?
HR certifications are worth it because the HR industry is always evolving, meaning that workers are required to keep up with the latest changes in technologies and policy. Most importantly, HR certifications can help a person increase their salary by an average of 17%. For example, if you earn $50 per hour without a certification or degree then you could make as much as $67 per hour with one. This means more money for your family and retirement fund.
What certifications do you need in HR?
In HR you need to be knowledgeable in human resources management and leadership training. HR University has both of these options available and is a great way to start your career as an HR professional. These HR certifications will not only increase your salary but also provide you with opportunities outside of just being an employee within this field.
How do I become HR certified?
To become HR certified, you complete the entirety of an HR course on HR University. As of now, they are offered only online and will be ready for in-person workshops later in 2023.