Human Resources Training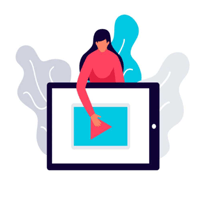 On-demand, expert-led video courses
Find all the resources you need to get an HR professional job, even if you've never done any HR work. Not a beginner? Up-skill with our courses.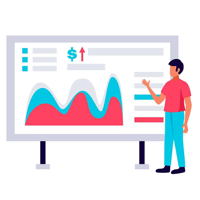 In-demand topics
Stay up to date with your HR skills. Learn the tactics, frameworks, and principles required for the most in-demand career, human resources.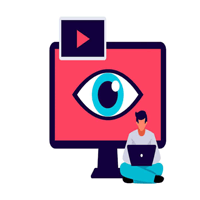 Segment your learning with tracks
Each of our Tracks is a course designed to teach you a particular set of HR skills. Need to learn a new skill set? Enroll in a Track, and your learning path is designed for you.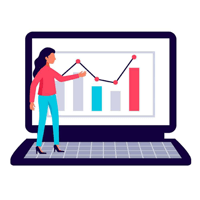 Interactive learning
Our courses have quizzes and challenges to keep you engaged—because the best way to learn is by practicing.
Your technical writing certification will help you:
Build your skillset in technical writing
Craft a a great technical writer resume and online presence
Ace the technical writer interview
Create a successful job search strategy
"​I took Josh's course, did the capstone project, and became certified in August. I've recently been offered a job as a Technical Writer for Amazon at $150k per year! I used my capstone project when they asked me for writing samples."​
Henry Fuse
Technical Writer Graduate
Our Members Come From:
Featured Instructors
Dhaval Bhatt
Senior Product Owner
Josh Fechter
Founder
Kate Dolan
Senior Technical Writer
Victoria Naef
Senior Writer and Product Manager
Ben Wise
Senior Copywriter
Connect with HR Professionals
Our community members hail from over 600+ of the world's best startups and companies including Google, Facebook, Netflix, LinkedIn, Twitter, Slack, Snapchat, Airbnb, and Pinterest.
Zaki Pickett
HR Management Certification
"I have completed the course. It was honestly great, there was never a dull moment. I like how the videos are broken up into smaller parts so it does not feel like a lecture. It gave me a good insight into what is to come and how I can be a great HR manager to my employer and employees."
Elizabeth Gorski
HR Generalist Certification
"What an amazing course! I am currently developing my skillset as I transition into HR. I learned so much from these videos and feel much more confident."
Nicolle Encinas
HR Management Certification
"I just finished your HR Management course and loved everything I learned from it!"
Kim Mitchell-Williams
Diversity and Inclusion Certification
"I truly enjoyed the course and look forward to receiving my certification."