Looking for a Cornell University diversity and inclusion review? You'll find detailed and valid insights on the Cornell diversity and inclusion certification review here to make a better decision.
To create a great company culture, you need to start by creating a great employee engagement experience. And that begins with your human resources team. The points that the diversity and Inclusion Certificate Program of Cornell University teaches are an essential part of the recruitment process for any organization. Diversity and inclusion strategies are the first steps in ensuring that you hire people who will contribute to your business and help it grow.
Inclusive workplaces are more than a "nice-to-have" – they're essential to creating a culture that attracts top talent and fosters innovation. This course ensures that you're making the right hire so that everyone can thrive at work.
If you want to make sure that you're doing everything possible to attract the best employees, then this is something you should consider. They also impact the bottom line. Studies show that companies with diverse workforces outperform their peers by up to 10%.
But while diversity can bring benefits to businesses, it's not always easy to achieve. That's why HR professionals must understand how to manage this aspect of workplace inclusion. How do you go about doing that? This review helps you answer those questions.
Cornell University's Diversity and Inclusion Review
It is a comprehensive course on your current policies and practices related to diversity and inclusion from Cornell University. It covers all aspects of these topics, from recruiting to training to retention. The training may need up to 5 hours per week if admitted to ILR school. It includes information about what your university does well and areas where you can make improvements. This way, you can see what needs to change to improve your efforts and even acquire vice provost status.
If you're interested in learning more via video, then watch below. Otherwise, skip ahead.
You'll learn about issues such as unconscious bias, gender equity, cultural competency, and other factors that affect diversity and inclusion in the workplace. You'll also find out whether or not your university has taken steps to address these problems. And if you don't know where to begin, this review will give you some ideas.
A diverse workforce also increases the likelihood that you'll find qualified applicants. People with different backgrounds have different skillsets. By including them in your team and allowing them to attend some training course either at Cornell or elsewhere, you can tap into a broader range of expertise.
You'll also benefit from having a more balanced perspective. Research shows that people tend to think differently when they represent multiple viewpoints. For example, a study found that white men were more likely to favor free trade agreements when giving women or minorities some competitive advantage.
The same thing happens when we try to solve complex problems. We often come up with creative solutions that wouldn't occur to us otherwise. So, by hiring diverse individuals, you can expand your pool of potential solutions.
If you want to enjoy a successful career, you need to work for an organization that values diversity. If you're advancing in your field, you should seek opportunities at companies that embrace a diverse and inclusive culture. In short, diversity is suitable for everyone involved. So, if you want to build a strong company culture, you need to include diversity in your plans.
How to Get Started with the Cornell University's Diversity Inclusion Certificate Program?
If you want to implement this course for the progress of your organization, you have to follow the following steps:
Analyze Your Company Data
Before you implement diversity and inclusion strategies or courses, you need to collect all information about your staff and company. It provides you insight into where your company is lacking and what type of improvements you need to implement.
Identify The Requirements of Your Organization
If you want to create a diverse and inclusive culture, you need to identify different aspects of diversity. It may seem like a daunting task, but it is not. Diversity is important because it makes workplaces more inclusive. When different groups get representation among your staff, you better understand what each group thinks about specific issues. It means you can make decisions based on facts rather than assumptions.
When you hire diverse candidates, you increase the chances of finding someone who will fit into your team and help you succeed. As a result, you can expect to gain access to new perspectives and innovative solutions.
For instance, you could select only one aspect of diversity or you could pick three or four areas. Do you want to focus on race, ethnicity, sex, age, sexual orientation, religion, disability, socioeconomic status, or any combination thereof as your online search context? Do you want to learn about current trends in diversity?
You might also want to explore more courses if you wish to focus on gender-based differences or similarities between members of different groups. You can do this by carrying out a navigation search on the Cornell University website.
Identify the Problems
Once you have chosen a topic area, the next step is identifying the problems your employees are facing. The following questions can help a professional navigate the problems:
What types of barriers does this group face?
Are these barriers unique to this group?
Is this barrier common across all groups?
What policies would help address this issue?
Which policies would make the most significant difference?
What actions can you take?
Get Help From The Cornell's Diversity and Inclusion Course
After you have done your main navigation, selected your topics, and identify your organizational problems, go and search Cornell University courses. If you have just 3, or 5 hours per week to dedicate to it, it is fine.
Alternative Courses to Cornell University's Diversity and Inclusion Certificate
You can find numerous alternatives to Cornell Cornell University Diversity and Inclusion Certification program, but HR University's Diversity and Inclusion Certificate is unique. This course offers you numerous modules that highlight aspects such as legal and social responsibility in handling diversity, leadership skills for managing different types of workforce, inclusion strategy to retain talent, and much more.
Don't forget to take a look at this online diversity and inclusion certification course by HR University here:

It is designed for working professionals who are keen to build their careers in the field of Human Resources. The course covers a range of overviews which include leadership skills, strategic talent management, and others.
Moreover, it offers insight into human emotions and behavior, which is critical for HR professionals in a competitive environment. The curriculum has been designed after consulting various industry experts and taking feedback from practicing HR professionals.
What Will You Learn In the Diversity and Inclusion Certification Course?
HR University ensures equipped students with all the knowledge they need to excel as senior human resource professionals. This course is designed in collaboration with subject-matter experts who have years of experience in the field. It includes practical learning, case studies, role-plays, and live projects that allow students to get hands-on experience.
This course is a comprehensive guide to diversity and inclusion. It covers a range of topics such as analyzing different human emotions, managing a multicultural workforce, strategies for improving inclusion in the workplace and developing diversity and inclusion strategies for talent management.
Being a part of the program, you will learn how to manage diversity and increase employee engagement levels. It will teach you about the categories of diversity, how to avoid stereotyping, strategies to achieve pay equality, and many more.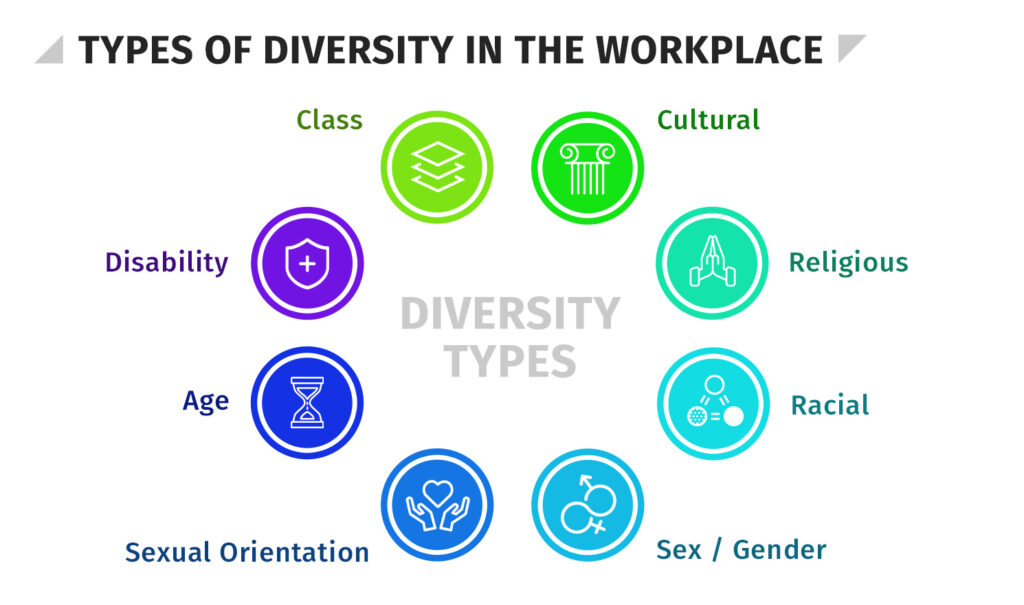 This program will help you build a vision for your organization and workforce. It will provide you with an opportunity to create strategies that you can implement for overall excellence in diversity and inclusion.
You will learn about micro behavior, its various types, how it affects your organization, and ways to manage it. Furthermore, you will also learn about non-verbal communication and its effects in the workplace.
This course will empower you with information that you can use when thinking about recruitment and retention strategies for your business. This program will help you understand how to monitor diversity and inclusion metrics. The course also assists working professionals in becoming skilled advocates for diversity and inclusion in organizations.
Conclusion
Cornell certification is a great way for learners to enhance their diversity and inclusion skills, but students can opt for a more economical certification course such as the Diversity and Inclusion Certification by HR University to not just benefit from the same learning outcomes, but acquire some great methods a job-winning resume and excellent tips to prepare for interview for a diversity and inclusion job position.
FAQs
Here are answers to some questions regarding the diversity and inclusion courses at Cornell:
How Long is the Diversity and Inclusion Certificate of Cornell?
This program takes about two months to complete. The course length is about two weeks.
What is the Time Commitment for the Diversity and Inclusion Certificate of Cornell?
The time commitment for this program is about 3 – 5 hours per week.
How Much Does the eCornell Diversity and Inclusion Certificate cost?
The cost of this program is around $3600 with multiple payment options available. Students can opt for a self-payment plan while some students can avail funds from their organization.
---
If you are new to Human Resources and are looking to break into a Diversity and Inclusion role, we recommend taking our Diversity and Inclusion Certification Course, where you will learn how to build your skillset in D&I, build a diverse network, craft a great D&I resume, and create a successful diversity and inclusion job search strategy.