Looking to become a notable HR generalist? That's a challenging but rewarding career to pursue.
If you chose to pursue a human resources professional because you enjoy building relationships with people, you might want to reconsider it. HR professionals work closely with people to solve people's matters all day. But liking people is not enough to become an HR generalist.
Thriving in the HR field requires a comprehensive set of abilities, that includes technical expertise, interpersonal skills, business acumen, and leadership capabilities found in HR managers.
To learn more via video, watch below or skip ahead to continue reading.
6 Major Steps to Becoming a Great HR Generalist
Working with many human resources professionals gave me the opportunity to identify a few traits that successful HR Generalists have in common, and with that, understand what are the steps necessary to get there.
If you are starting a career in the human resources field and want to make it a remarkable one, we recommend following these steps:
1. Pursue the Adequate Education
Most companies hiring human resources generalists require applicants to have at least a Bachelor's degree in Human Resource Management, Business Administration, Organizational Development, or a related field.
So, if you don't have an HR bachelor's or master's degree yet, this is the first step you need to take on becoming a human resources generalist.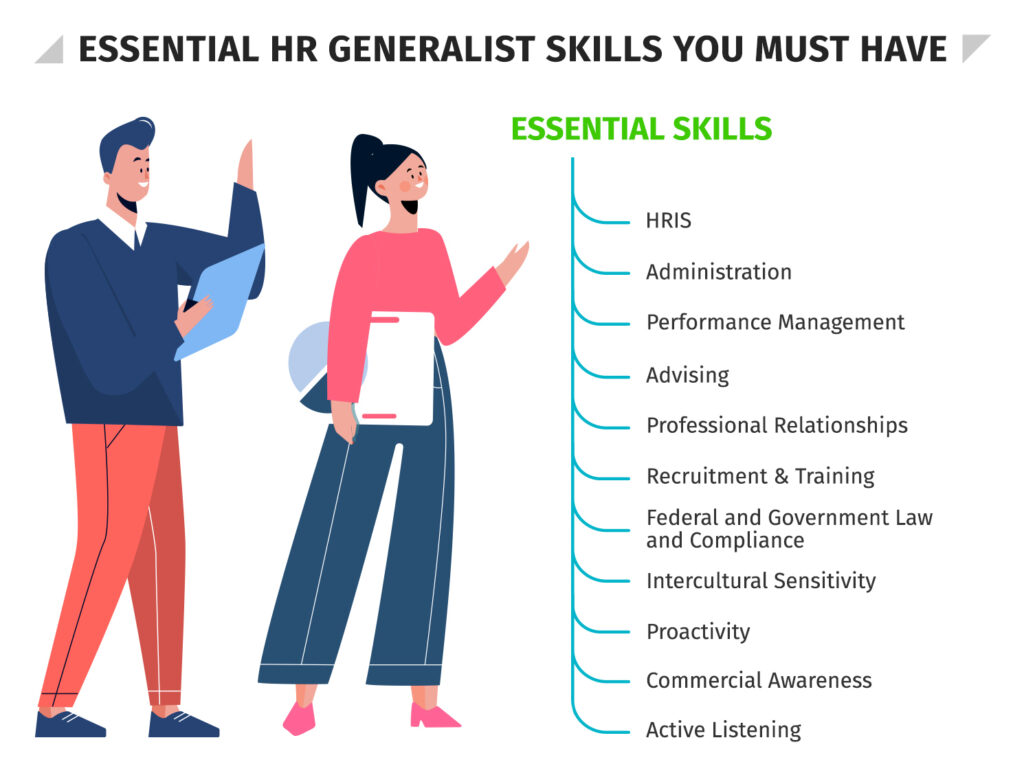 If you do have a bachelor's degree but that still doesn't seem enough for you to get the job you want in the field, you should pursue a Master's degree. Many big companies demand candidates to have an MBA.
Keep in mind that the higher your academic credentials are, the higher you can expect your salary.
The academic experience will give you a solid foundation of theoretical knowledge, and might even guarantee you an entry-level job. But the coursework of an HR Management degree, or even of an MBA, is not enough to make you a great HR generalist. That's just the beginning of your career path.
If you're looking to get a deep dive into the HR Generalist role, then check out our HR Generalist Certification Course.
2. Seek Specific Knowledge in Each Area of HR
As an HR generalist, you won't have a specialization in one unique area of human resources. Instead, as a generalist professional, you will have to know all about every area of human resources.
Superficial knowledge is not enough unless you want to become an average professional. Great HR generalists master the entire employee experience lifecycle — from hiring to exit interviews and everything in between in HR departments.
Make sure that you excel in each of these five functions that are also listed in an HR generalist's job description:
Recruitment and Staffing. This function takes a big part of HR generalists' daily responsibilities. Recruitment and staffing involve finding talent, screening resumes, conducting interviews, and bringing new employees on board. Most HR generalists are responsible for setting the recruiting processes and strategies but they are not involved in the implementation of the tasks.
Training and Development. The best human resources professionals know the importance of employee development and take it as a priority. As an HR generalist, you should understand how to provide the most value to employees through conferences, seminars, mentorship programs, benefits administration software, payroll software, and even new hire checklist onboarding. To keep your HR generalist training and development knowledge current it is a good idea to seek knowledge about new learning technologies and tools.
Compensation and Benefits. Developing and managing compensation and benefits involves many administrative responsibilities, such as setting up pay and benefits packages, managing insurance brokers and other employee benefits vendors, coordinating bonuses, and even administrating stock options in some cases. You might want to take a comprehensive course that covers compensation and benefits administration, such as the ones offered by the International Foundation of Employee Benefits, before applying for an HR generalist position.
Regulatory Compliance. HR is not all about people and relationships. There is a lot of bureaucracy entailed in the human resources departments. Hundreds of laws regulate labor activities to protect employees, and you must comply with the employment law if you don't want a lawsuit against you. To stay on top of the compliance details, you can subscribe to the Department of Labor or the SHRM to receive legislative updates.
Risk Management. Many organizations have human resources generalists accountable for workplace safety procedures. This means that you must understand the best practices when it comes to risk management to enhance the performance management of the human resources department. This involves learning about workplace emergency procedures and safety training methods and techniques that you can implement.
3. Master Interpersonal Skills
You must conquer interpersonal skills if you want to succeed in the HR generalist position. This includes competencies that facilitate interaction and communication with employees.
In the HR field, you must engage in conflict resolution situations on a regular basis. And the best way to prepare yourself for that is by practicing clear communication and developing problem-solving abilities.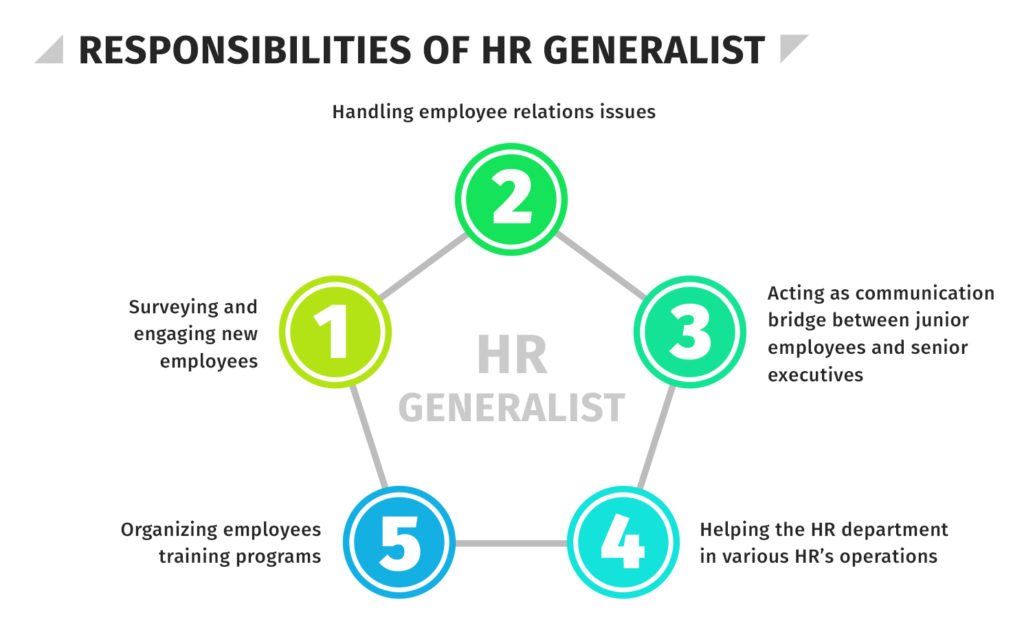 In addition, you must keep consistency over the business ethics and company's policies and recognize that even though each case is different you must have standards. That will help you to make decisions with confidence.
Developing your interpersonal skills will help you to handle difficult conversations, which happen at least a few times throughout a typical day for any human resources specialist.
These skills will facilitate the process of hiring and laying off employees, reinforcing the company's policies to employees, and even offering support when necessary. Lack of ability to communicate well with other people will make you avoid necessary conversations, which will only escalate situations and make them harder to solve.
4. Learn Project Management Processes
With many different responsibilities and functions within the HR department, the human resources generalist's job can become chaotic sometimes. To thrive, you must learn how to think in a strategic way, set priorities, and act systematically.
If you have some project management knowledge on your baggage, you can streamline daily activities and optimize your team's performance.
When structuring the hiring process for a specific department, for example, you will need to organize a timeline, coordinate the resources, and manage involved employees' efforts. When putting together a company-wide training program, you will also need to work cross-functionally.
Therefore, project management knowledge is crucial to managing all the responsibilities entailed in the HR generalist role.
Every HR generalist should consider taking project management courses, the ones who desire to become an HR manager. There are a few project management courses and certifications designed for human resources professionals.
The Human Resources Management Institute (HRMI), an HR certification institute, offers an in-depth course that highlights the knowledge and experience of those who have undertaken large HR projects. The course equips human resources professionals with real-world cases to illuminate effective strategies and solutions.
Having access to these case studies will help you to start thinking in a strategic manner about your projects, which is a game-changer.
5. Develop Emotional Intelligence
Developing your emotional intelligence is as important as developing your technical HR knowledge.
Emotionally-intelligent HR professionals have the ability to develop stronger employee relations, foster diversity, and inclusion, encourage greater collaboration between employees and even manage conflict better.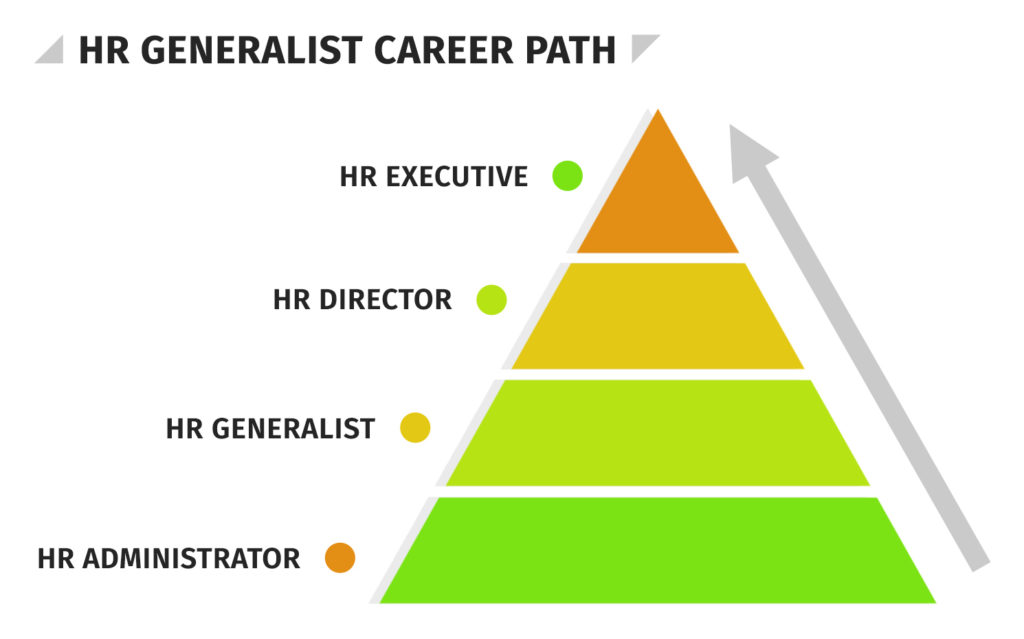 Being emotionally intelligent means much more than being empathetic — it means knowing how to read employees' emotions, how to communicate your thoughts in an effective way, and how to handle difficult situations with wise decision-making.
The good news is that different from IQ, which you cannot develop over a lifetime, your emotional intelligence (EI) can evolve as you practice a few aspects.
You can start by observing your own behaviors and examining your biases. Understanding yourself better will help you to read your employees with more accuracy.
Moreover, you can learn how to ask better questions, practice emotional detachment while you are working, and learn to listen. Being able to stop and listen to your employees' concerns and challenges while asking the right questions will help you to address general company issues with more accuracy.
6. Leverage Technology and Data
Who said that HR is not an exact science?
Data analysis and technology tools are critical allies of every professional in human resources.
As a human resource generalist, you must leverage HR analytics and benefits administration software to answer critical questions about your organization.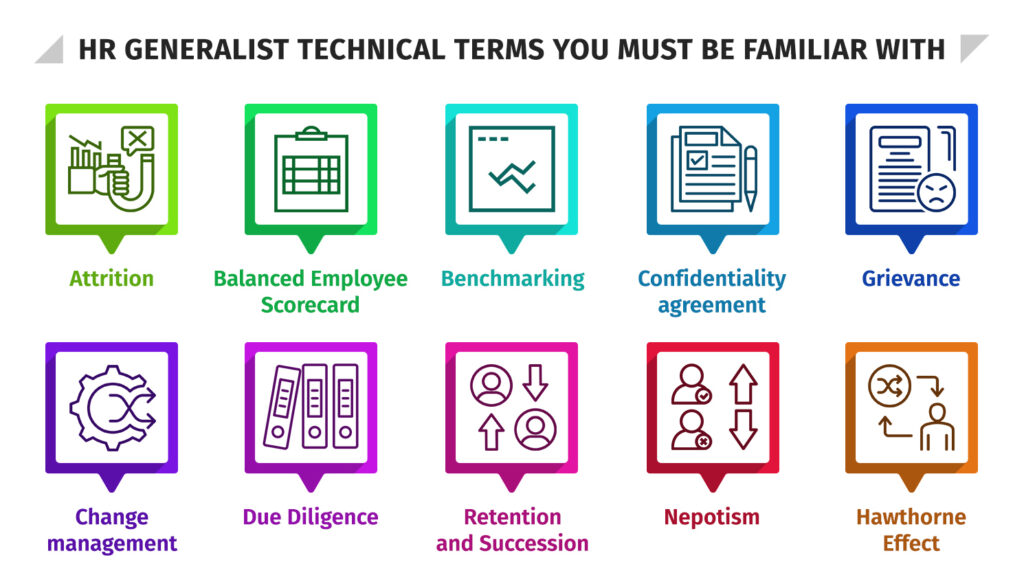 You must know how to use data to make internal and external decisions. For internal decisions, some of the most common data sources include employee satisfaction data, employee demographic data, payroll data, social network data, and employee performance data. External data is used to streamline recruiting processes and the data sources that could help you with that include labor market data, population data, and even data from LinkedIn.
There are a few HR analytics software that can help you visualize all data in one place to streamline decisions, such as GoCo, Hireology, and Oracle.
You can also leverage technology to optimize other HR tasks, mainly the iterative ones, including payroll processing, benefits management, and tax compliance.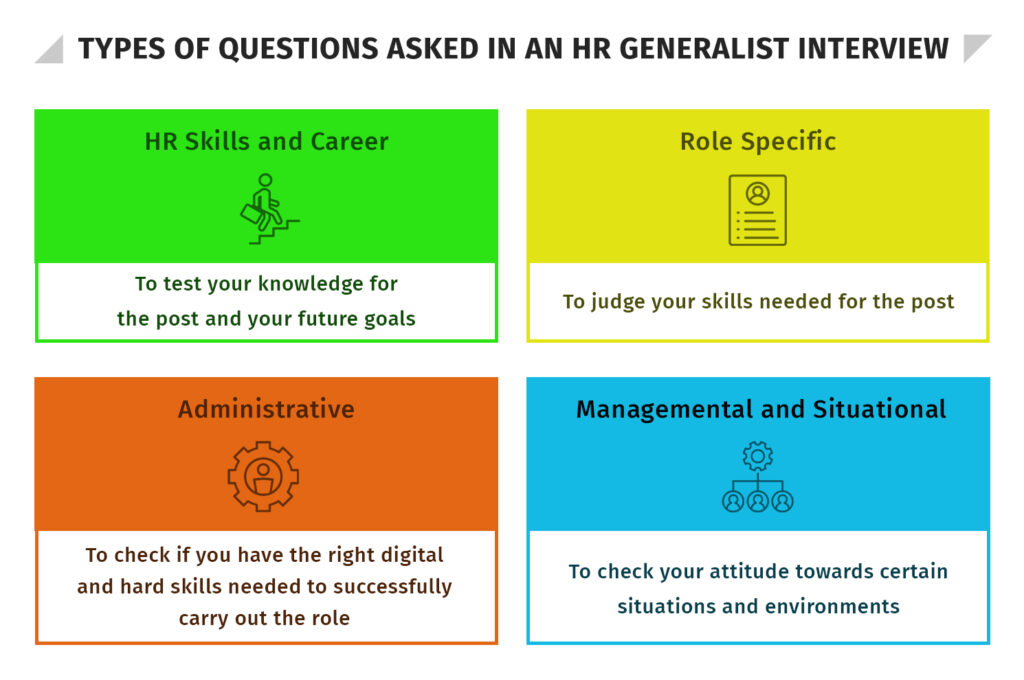 Using technology resources will not just make your job easier but also will increase its accuracy and efficiency. Some of these tools even have an employee self-service feature, which improves the employee experience. And as employees continue to expect a more meaningful approach to their employment, you must leverage your resources to deliver enriching experiences in the workplace.
Besides HR software, you should look into artificial intelligence, virtual reality, and augmented analytics to help streamline your HR practices.
Conclusion
As in most career paths, becoming distinguished in human resources management demands effort, resources, and time. Besides investing in an academic diploma and course certificates, you will need a lot of work experience.
The HR experience you will get on a daily basis, by performing tasks in an HR full-time job position is valuable for your HR career development. It is a long journey, but success starts with the first step.
---
If you are new to becoming an HR Generalist, we recommend taking our HR Generalist Certification Course, where you will learn how to build your skill set as a Human Resource Generalist, build your human resources network, craft a great HR Generalist resume, and create a successful job search strategy.